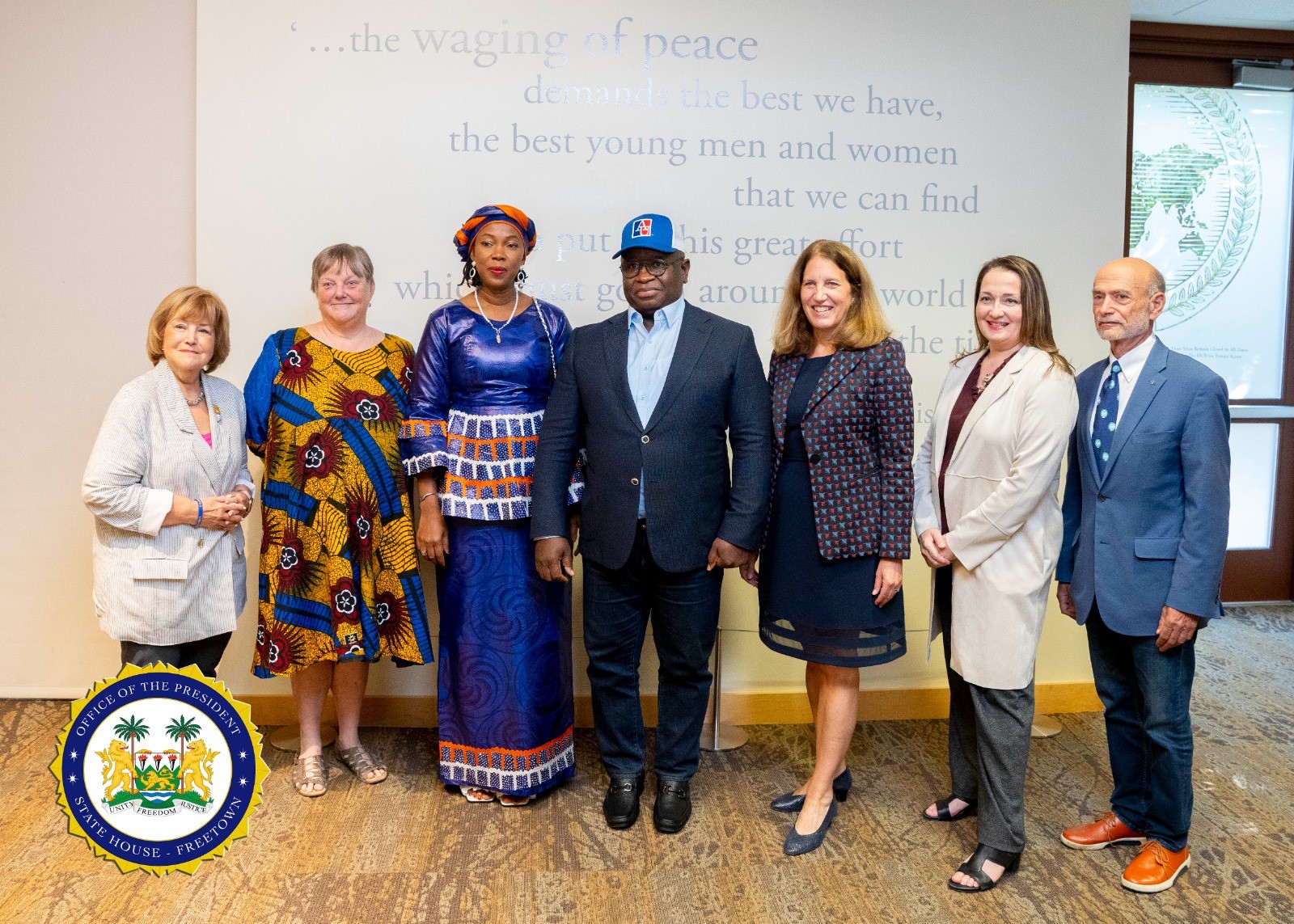 The President of the American University, Sylvia Burwell has commended His Excellency President Dr. Julius Maada Bio for his strides in championing human capital development and his leadership contribution on the global stage.
President Burwell made this known during her welcome speech at the Public Lecture organized by the School of International Services at America University to honour the President who was a student of the University from 1997-2002.
President Bio said: "It was a nostalgic moment for me today as I returned to my Alma Mater, American University, in Washington DC since I left in 2002. I delivered a Keynote Lecture titled: 'Building a Prosperous and Secured Future through Human Capital Development – The SierraLeone Example.' "Speaking to a diverse audience, including the President of the University, students and faculty members and two of my former professors, I shared my Government's legacy-based approach to solving our challenges through Human Capital Development. "I reflected on the American University's influence in my leadership journey and how it has shaped my lifelong commitment to the service of God and Country. I am therefore sincerely grateful to President Sylvia Burwell, the Dean, Board and Faculty Members of the School of International Service for the invitation to deliver this lecture and for its continued partnership towards solving global challenges.
The President was the keynote speaker at the event organized by the school in line with its culture of holding strategic discussions aimed at enriching knowledge and advancing meaningful conversations aimed solving critical at in his keynote address titled: Building a Prosperous and Secured Future through
Human Capital Development – The Sierra Leone Example, the President shared his government's pioneering efforts towards promoting human capital development, gender equality, youth empowerment and radical inclusion.
He highlighted the government's data-driven policies aimed at using education and human capital development to solve the country's major challenges of jobs and wealth creation.
The event had in attendance a rich blend of students, guests, lecturers and other stakeholders drawn from different fields.