Sierra Leoneans at home and abroad have congratulated the Government of Sierra Leone for permitting the ARISE Integrated Industrial Platforms (ARISE IIP) to invest in Sierra Leone.
Among the many people who have appreciated President Dr. Julius Maada Bio for opening up the environment for investors, which has seen the coming of ARISE IIP, former Deputy Ministry of Social Welfare, Gender and Children's Affairs, Mustapha Atilla Pa-Bai recalled that the Government of Sierra Leone on 17th January, 2023 signed the Pepel Port and Pepel-Tonkolili Railway development, expansion and management lease Agreement with ARISE integrated Industrial Platforms Ltd, describing the Agreement as a landmark in the history of the mining sector in Sierra Leone.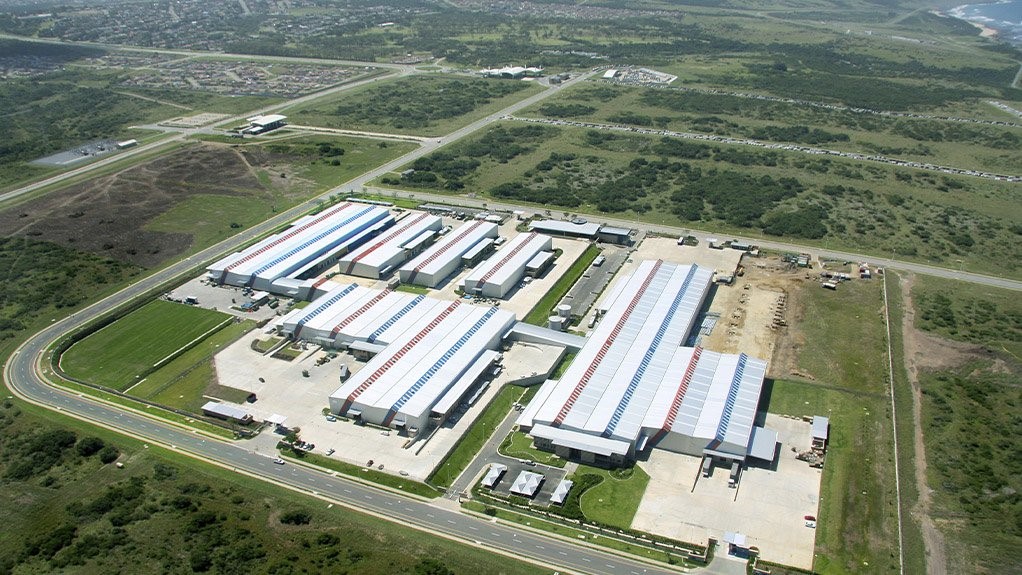 Atilla said: "All roads will lead to Port Loko district, Mile 36, Koya chiefdom on Independence eve (April 26, 2023) to witness the groundbreaking ceremony for a Special Economic Zone worth millions of U.S dollars. This is a manifestation of one of President Bio's Manifesto promises geared towards enhancing industrialisation in order to create job opportunities, earn revenue and help in eradicating poverty.
"The coming of ARISE in Sierra Leone, is to maximise the production of the several minerals along Pepel, Marampa and Tonkolili and to ensure it has a very positive effect on the economy of Sierra Leone. The Agreement will see ARISE investing 476 million U.S dollars to construct the Pepel Port, connect it to other ports in Tonkolili and Marampa, and make passenger trains to be plying from Tonkolili through Port Loko to Guinea".
Mining Expert, Samuel Smith said: "I know ARISE has developed in Gabon, Togo and Benin. The Special Economic Zone to be launched on 26th April, 2023, will see the construction of lots of factories in that part of the country, that will be harnessing local products and make Sierra Leone a manufacturer and exporter instead of importer.
"This will bring lots of foreign exchange reserves and economic boom to Sierra Leone, which is more the reason Sierra Leone and its people should embrace ARISE IIP. After a thorough assessment of ARISE IIP by looking at the company's profile and its remarkable achievements in other parts of Africa where it has a presence the Agreement signed will serve as a game changer provided things work out well".
A local authority in Koya, Josephine Kamara thanked government for selecting Koya as the hub for the project.
She said: "One distinctive aspect of this Agreement is that through the intervention of ARISE IIP, as part of the terms of Agreement, a leeway will be created for other companies operating or that will in the future operate in that part of the country to use the rail for the transportation purposes which at present is not the case".
Arise Integrated Industrial Platform is set to pump in a lump sum of $1.2 billion to establish an Industrial Zone in Sierra Leone, which is a specific area of the national territory that will be allocated by the Government of Sierra Leone to promote agricultural production and processing (cashew nuts, cotton, soybeans, shea butter, pineapple, etc.) and other raw materials, where fiscal and customs measures and facilities for settling up administrative procedures, infrastructure and services are put in place to attract investors.
Cognizance must be taken that the Industrial Zones in other African countries have contributed immensely to booming their economies through massive job creation, payment of royalties, rolling out corporate social responsibilities, attracting more international and local investors.
ARISE Integrated Industrial Platforms (ARISE IIP) designs, finances, conceives and operates industrial ecosystems across Africa.
It identifies industrial gaps in African countries and design tailor-made solutions to enable the sustainable and local transformation of raw materials, boost exports, and promote trade.
ARISE IIP is present in Gabon with the Gabon Special Economic Zone (GSEZ), in Benin with the Glo-Djigbé Industrial Zone (GDIZ) and in Togo with the Adétikopé Industrial Platform (PIA).
Its industrial zones in Côte d'Ivoire and Chad are currently under development and will be mainly dedicated to the processing of local agricultural products.
All of its industrial ecosystems include world-class integrated logistics services ensuring greater competitiveness. Through our industrial hubs, we seek to contribute to the development of more competitive economies and more equitable societies for tomorrow, helping achieve greater income equality in Africa.