AYV News, September 7, 2023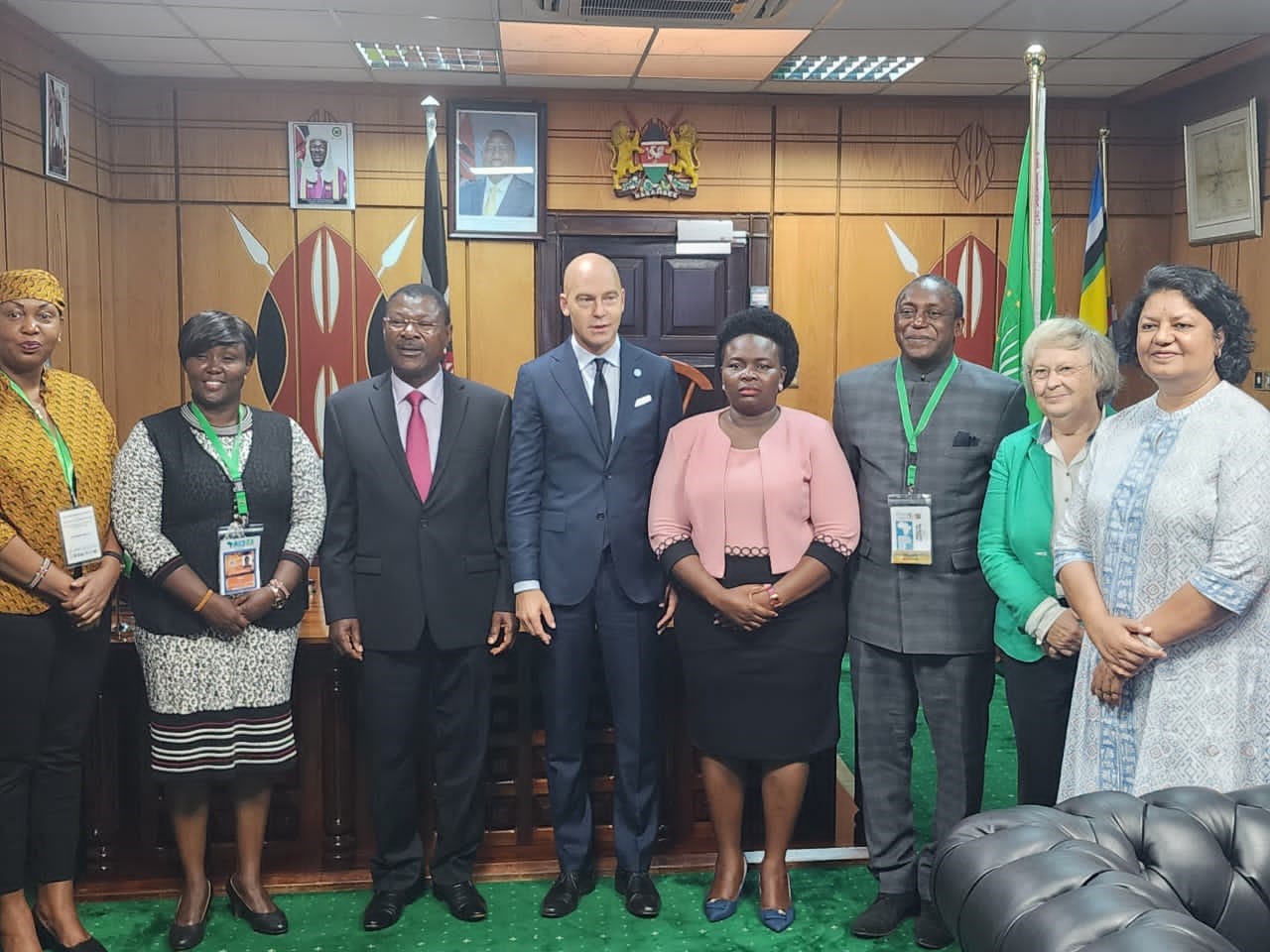 Chairman Presidential Initiative for Climate Change, Renewable Energy and Food Security, Hon Dr. Kandeh Kolleh Yumkella has been invited by law makers in the National Assembly of Kenya to deliver statements on climate change to the people of Kenya.
Dr. Yumkella expressed delight for the opportunity, and remarked that, he himself had once serve Sierra Leone as a Member of Parliament and now.
He affirmed that, he is pleased with Kenya's ambition to address climate change and that, there is a lot Sierra Leone can learn from Kenya. "We are very inspired to see that in fact, Kenya has 92% renewables in the energy base."
He said: "My President is very clear in his mind, he came to the summit, and he makes my work very easy. He has already told me that, we have to do what Kenya has done in terms of legislation, policies, strategies, regulations and all backed by Parliament."
He furthered that, Sierra Leone is very pleased with William Ruto, Kenya President's demonstration of taking climate action from national to the lowest ward. He informed lawmakers that, together with IRENA, they have been able to launch the Accelerated Partnership for the development of renewables in Africa.
He also stated that, he and President Bio have emphasized to partner with Kenya so that they will be to do some of what Kenya has done quicker, because Sierra Leone has already gone through some of the process and there are great deals of commitment from all involved.
Dr. Yumkella called on the international partners to help African countries that are already leading in climate action to learn further so that the world can move quicker together.
He ended by emphasising that, "Mr. Speaker, Africa sits on endowment, and that's the key message your President has delivered for us. We don't want to take climate change as victims. We are looking at the opportunity message. We are looking at climate positive growth. We do not want to be treated like colonial times, people coming in just to get the minerals, we want to move into green industrialisation."