AYV News, September 5, 2023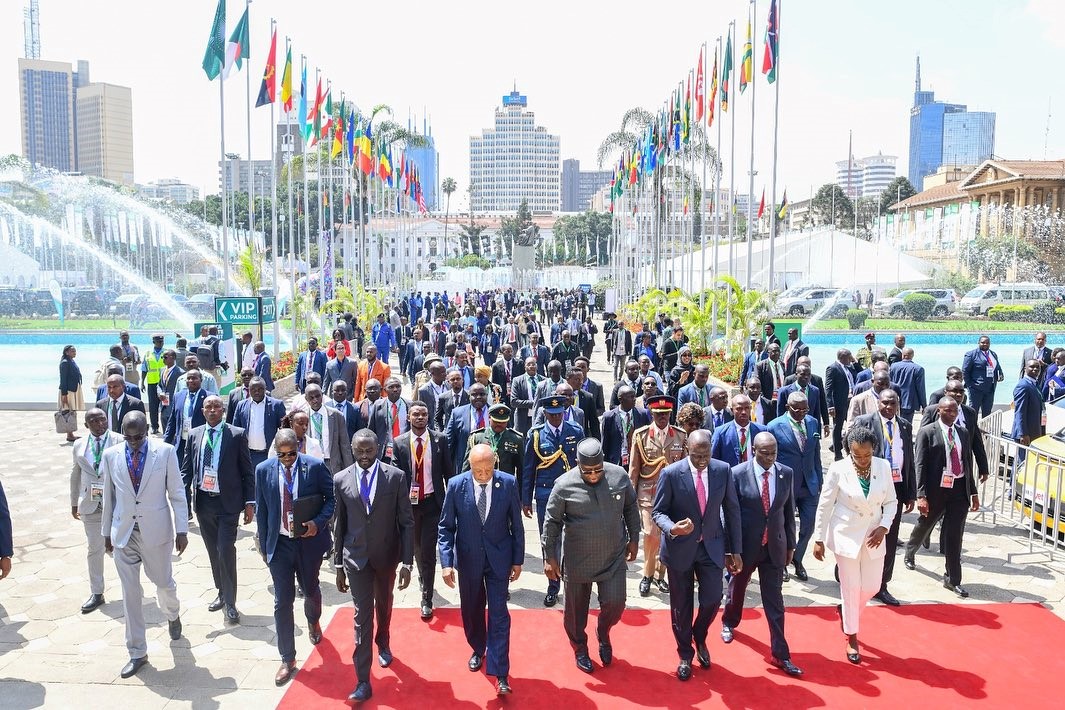 His Excellency President Dr. Julius Maada Bio is currently in Nairobi, Kenya, joining other African and global leaders at the inaugural Africa Climate Summit, ACS23, which started yesterday and end tomorrow 6th September, 2023.
On the first day of the summit under the theme: 'Driving Green Growth and Climate Finance Solutions for Africa and the World', President Bio joined other world leaders as a founding partner for the launch of the new Accelerated Partnership for Renewables in Africa.
This partnership will pave the way for the COP28 launch of the $1 billion 'Lives and Livelihoods' fund to be unveiled at the Expo City in Dubai, UAE, from 30 November to 12 December 2023.
Sierra Leone has been selected among the top 10 pilot countries to benefit from the climate-centric fund, as a party to the UN Framework Convention on Climate Change.
The President is accompanied by Minister of Environment and Climate Change, Jiwoh Abdulai, Minister of Finance, Sheku Ahmed Fantamadi Bangura and Dr Kandeh Kolleh Yumkella, the former UNIDO Director General who also served with the UN Secretary General as Chief Executive Officer for Renewable Energy Initiatives and now Chairman of the Special Initiative for Climate Change, Renewable Energy, and Food Security in Sierra Leone.
The Press Secretary, Solomon Jamiru, who is also part of the team in Nairobi, said the government officials who travelled with the President were expected to take part in different sessions and panels, and at the end, they would also hold bilateral meetings.
"President Bio will participate at noon today Monday 4 September 2023, in the official launch of the African Climate Finance, to be chaired by Kenya's President, His Excellency President William Ruto.
"Tomorrow, President Bio is expected to deliver the National Statement, where he will give an idea to the world on what Sierra Leone, as a country, has been doing and what we are going to do concerning our adaptation strategies. He will also talk on many activities we have been doing on climate change, renewable energy, and economic development," said Mr Jamiru.